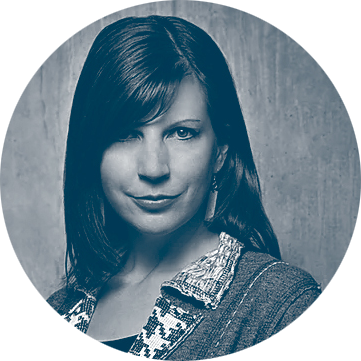 Kristi Stice
Voice/Piano/Songwriting/Music Theory
Kristi graduated from the University of North Florida with a Bachelors of Music in jazz studies with an emphasis in voice. She has been teaching private music lessons since 2007 and enjoys teaching her students music fundamentals, while incorporating a sense of play, along with emphasizing the importance of music theory. She taught courses in songwriting, performance, and voice at both the University of Colorado Denver and Metropolitan State University's music extension program D.I.M.E., and also taught weekly as a guest lecturer at the University of Colorado Denver in the large performance ensemble courses. She taught guitar for 12 years, and now focuses on teaching piano, voice, and songwriting. She studied classical piano under Dr. Sandra Stewart and composition under Dr. Gary Smart at the University of North Florida. Gary Starling was her jazz guitar instructor at Jacksonville University. She studied jazz voice under the direction of Dr. William Brown and Michelle Amato at the University of North Florida. She has studied beginning jazz piano under the direction of Drew Morell from the University of Colorado Denver. She sang with the local Django Reinhardt 1930's french ensemble, Gypsy Swing Revue, and continues to compose original music. Kristi owns and operates the Music Lesson Café with a dream of having a brick and mortar coffee shop that offers music lessons, live music, & joy for everyone who enters.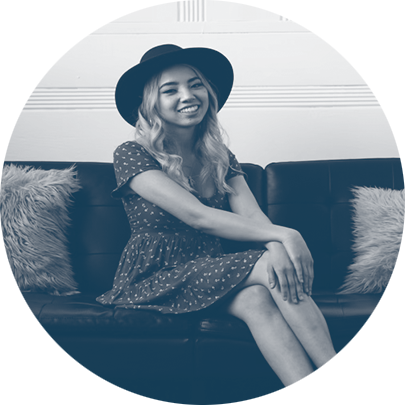 Avery Ornes
Piano, Songwriting, Beginning guitar
Avery graduated from the University of Colorado Denver in May 2023 with two music degrees focused on Singer/Songwriting and Recording Arts. She has taken private lessons and played piano since she was 7 years-old, and slowly picked up the guitar, ukulele, and vocal performance. While studying piano privately, she learned various genres, including classical, contemporary, and jazz and pop, which expanded her knowledge and repertoire. In her free time, she writes lyrics, melodies and produces her own music hoping to one day write for famous artists in the music industry. In her lessons she focuses on teaching music fundamentals, including music theory, reading sheet music, proper hand positions, chords, and scales. She hopes to help students reach their musical goals by learning pieces that will challenge and help them grow as musicians.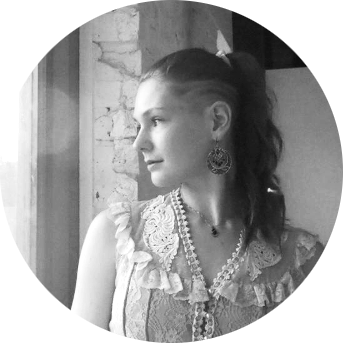 Rachel Johnson
Guitar, Beginning Piano
Rachel Johnson is a guitar music performance major at CU Denver where she studies jazz guitar under the esteemed Paul Musso. She has been working with and teaching children for the majority of her life and holds reverence for the act of passing on knowledge to the next generation of artists. Starting with singing, then ballet, and guitar, Rachel has always been immersed in the artistic world; she emphasizes the values of artistry, expression, and creativity in her students, while maintaining the need for impeccable technique and a versatile mastery of the instrument. Students working with Rachel will learn the intricacies of the instrument as well as the fundamentals of music: ear training, rhythmic comprehension, and artistic communication. Rachel often plays at jazz jams in the Denver music scene and is the lead guitarist for the local Denver band "Belladonna." She practices composition and songwriting in addition to her other studies. Rachel's passion for teaching has stemmed, in part, from her opportunities to work with compassionate, intelligent, and brilliant teachers throughout her studies and she wishes to extend her gratitude and respect for all people who pass on the joy of their art to others.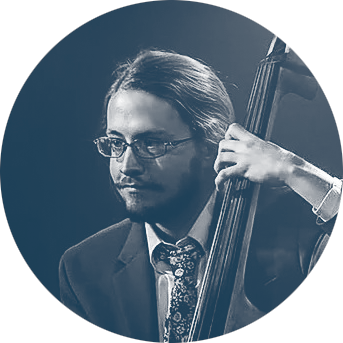 Wilson Luallen
Electric and Acoustic Bass, Beginning Guitar, Ukulele, and Piano
Wilson studied music at the University of Denver, graduating in 2015 with a degree in Jazz Studies and Commercial Music. While there, he took classical bass lessons from Susan Cahill of the Colorado Symphony and jazz lessons from Ken Walker. He does freelance bass performances around Colorado, and is a member of the local bluegrass band Meadow Mountain. Starting with rock bands and then jazz groups in middle school, he discovered a love of music that grew to include many other genres. During high school and college, Wilson began learning guitar and took several years of piano lessons. At DU he had the opportunity to take a jazz piano class from pianist and composer Dave Hanson. One of his favorite aspects of teaching is to help expand students' knowledge and appreciation of the many diverse styles of music.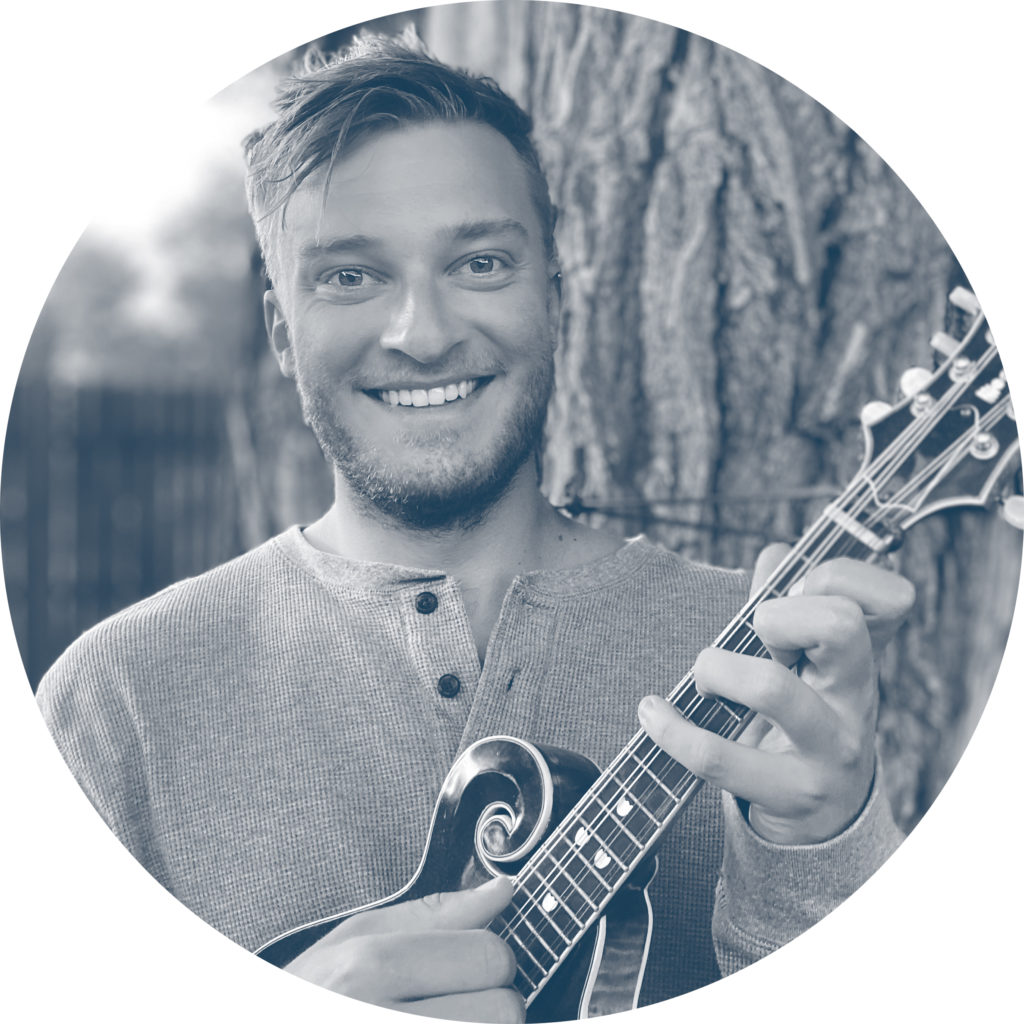 Clint Koury
Guitar, Mandolin, Ukulele, Beginning Piano
Clint Koury is a private lesson instructor from Denver, Colorado. Clint graduated in 2017 from the University of Colorado Denver with a degree in Guitar Performance. He studies and teaches a wide variety of instruments including guitar, beginning piano, ukulele, and mandolin. He teaches different musical styles including pop, folk, fingerstyle guitar, bluegrass, jazz and country. Clint played mandolin in the Denver based folk band Avenhart and continues to play in his own traditional bluegrass band. He enjoys helping students learn to play their favorite songs as well as introducing students to new styles of music.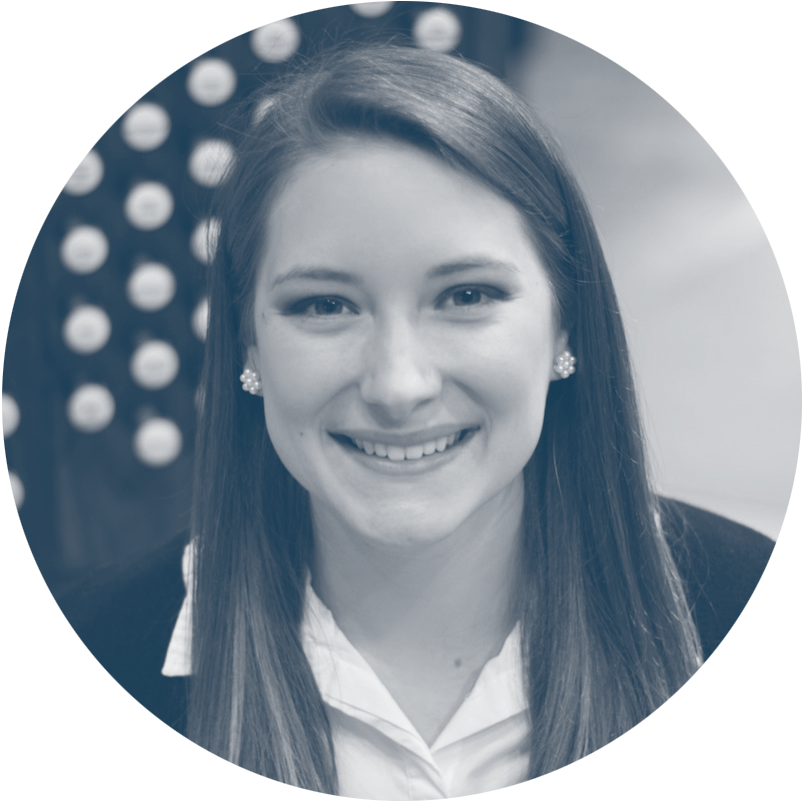 Emma Haupt
Online Lessons Only - Voice, Pipe Organ, Beginning to Lower Intermediate Piano
Emma is a 2016 graduate of St. Olaf College in Northfield, Minnesota with degrees in Church Music, Pipe Organ Performance, and Spanish. During her time at St. Olaf, she performed across the country and abroad singing with the St. Olaf Choir and served churches around the Twin Cities as organist and pianist. She holds a Masters of Science in Education from Canisius College that she earned in 2019 while teaching high school English as a Teach For America Corps Member in Buffalo, New York. Additionally, she served as the Director of Music playing organ, piano, directing choirs, and handbells at a local church. In January 2021 Emma moved to the Denver area to pursue her dream of living near the mountains to hike, camp, and backpack in her free time and has entered the Denver music scene playing and directing handbells and teaching music lessons. Her favorite part about teaching is seeing students joyfully take on a new skill and succeed.
Music Teacher Development Program & Sponsor
The Music Lesson Café was proudly selected by Denver Arts & Venues to be a recipient of the Denver Music Advancement Fund for the 2019 - 2020 school year. "The Denver Music Advancement Fund has provided $200,000 to support initiatives that advance the Denver Music Strategy and IMAGINE 2020 cultural plan. This fund demonstrates long-term financial and partnership opportunities to ensure that music continues to drive economic vibrancy, create a more resilient and connected city, and catalyze reinvestment in the community."
The Music Lesson Café believes that a good music education for children begins with great educators. The award from Denver Arts & Venues was used throughout the 2019 - 2020 school year to help the teachers join the national, state, and local music teacher associations. The associations offer continuing education resources to private teachers, and annual conferences to keep music teachers inspired with new teaching techniques and curriculum. The state and local chapters provide opportunities for private teachers in Colorado to attend monthly teacher development workshops. As a small business we value our teachers and the grant allowed the business to support them in their continued development. Helping them grow as educators means the business will have great teachers in the long run that will in turn provide a valuable education to new and existing students as we continue to grow in the Denver area and beyond.